Monthly Archives:
August 2018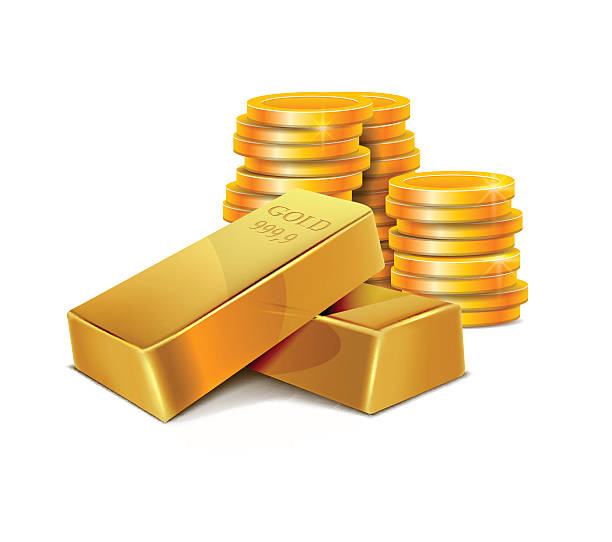 Why Personal Development Is Important
Generally, personal development refer to the inputs that one makes into their professional life to improve their chances of employability, enhance their skills, and get to realize their dreams. In a nutshell, it is what you strive to do that which will improve your potentials and overall life. Note, personal development is a lifetime practice, because whenever you achieve a specific set goal another need arises. Career wise, it portrays the desire to grow in positions within their area of specialty. Personal development, is a paramount aspect that every person should commit into. There are various rewards that an individual will obtain from embracing personal development.
It is through personal developments that an individual is capable of drawing their future visions and have a precise idea of the accomplishments they intend to make within a specific span of time. The moment you get to know your life objectives, it becomes easy for you to strategize on how you will achieve the specific intentions. For that reason, personal growth is a catalyst that will lead you I to accomplishing your lifetime perceived goals.
Be informed that, learning and development are characteristics of personal development. To enlighten you more about how it works, you have to agree with me that personal growth gives you an opportunity to work on your weaknesses. Thereby, snatching any learning openings that may be available in the formal education setting. Another approach can be through past life reflection and deciding to learn from it. There are mentorship options that you can utilize for your personal growth.
The surprising part of personal growth is how it aids individuals to learn more about their concealed talents. An ability is possession, that will help you to outshine and will give a proof of what you are good at. What is majorly needed of you is being at ease, cozy and be in charge of your talent.
Whenever you record your continual achievements, you will be stimulated to learn more abilities that will be helpful in your life. Note, personal development aids corporations to boost their efficiency. Whenever personal growth is applied in any organization, workers are aided in producing healthier results and achieving their set objectives. Any successful company will need to have energized and constructive team
Improvement in company revenues can be realized by making sure your employees personal growth is a priority in your policies. If you want to learn more of how personal growth affect employees' performance, get more info. from the published online findings. Indeed, surveyors have proved that personal growth is capable of improving the determinations and efficiency of staff. As a result, your company brand is enhanced and you get to pull more competent new staff to your organization.
Take note, any able workers strive to render their services in organizations where the personal development of the team is encouraged. Note, making it possible for your employees to enjoy personal development will spire them as well as make them more loyal.
Reference: this article
What's the American Silver Eagle?
The American Silver Eagle was first introduced by United State Mint on the 24th of November, 1986. Whether you believe it or not, this struck at one-troy ounce size which is basically an equivalent value of 1 dollar and guaranteed to have one troy ounce of 99% pure silver.
If you wish to discover more about American Silver Eagle, I encourage you to keep on reading.
If there's one thing that you should know, it is that the weight, purity and content can be certified only by the United States Mint. Furthermore, the United States Mint has a special version of the coin that are intended only for collectors and these are proof version and uncirculated version. That being said, you will find three different mints for the Silver Eagle which are San Francisco Mint, Philadelphia Mint and West Point Mint. Fact is, for anyone who owns the bullion coin, they can use it for funding Individual Retirement Account investments.
Design of the coin is one of the many things that you ought to learn from it. Adolph A. Weinman's Walking Liberty was the basis of design for the coin which was intended primarily for the Walking Liberty Half Dollar Coin from 1916 to 1947. Since this design has become iconic, became a public favorite and beloved design of any US coinage of the contemporary time, it's revived for Silver Eagle a few decades later. The obverse is inscribed w/ the year of issuance or minting, the word Liberty and phrase "In God We Trust".
Then again, a reverse design is presented by John Mercanti that is portraying heraldic eagle behind the shield. The eagle holds arrows in the left talon and olive branch on its right talon, echoing the Great Seal of US. And on top of the eagle is the 13 Colonies which is represented by the 35-pointed stars. One Dollar.
The legislation for American Silver Eagle bullion program stipulated that the silver used to mint the coins be acquired only from Defense National Stockpile together with the intent of depleting the stockpile's silver holdings from time to time in the coming years.
Actually, there are more things that should be discovered from American Silver Eagle. It is ideal if you are going to allot a few moments of your time to read more about this subject if you're one of those who wish to expand their knowledge. This is going to help you in learning where to acquire it and how to use it. Furthermore, research can maximize the benefits and uses of it.