Monthly Archives:
June 2017
Western Australia has so much to offer the visitor that it might be difficult to know exactly where to start. For anyone who happens to have their family in tow, a little information on suitable places to visit could go a very long way indeed. From the many delights of the Southwest coastal area, with its Mediterranean climate and marine biodiversity, to the dramatic mountainscape of the Kimberly, Western Australia would appear to have something of interest to suit practically all tastes and requirements.
A Travel Itinerary
Australia's largest state is so sparsely populated that at times it can feel like being on another planet altogether. For this very reason, it is important to compile a comprehensive travel itinerary before setting out on any trip. Below can be found a list of 7 places of interest for those taking family holidays in Western Australia:
1. Perth
No holiday in Western Australia would be complete without a visit to the state capital of Perth. A short trip up the coast from Perth is the town of Lancelin, a great spot for water sports of all kinds, including surfing, swimming boating and snorkelling. The crystal clear waters of the Indian Ocean are a particular attraction of this lovely area. Inland from Lancelin, sand boarding on the pristine white dunes is an attraction that kids of all ages would surely find irresistible.
2. Swan Valley
Still, in the Perth region, Swan Valley is a major wine-producing region that could provide wonderful opportunities for picnics. The availability of high-quality local wines, along with cheeses, chocolate, strawberries and olives would ensure that all family members are fully catered for.
3. Munda Biddi Cycling Trail
What better way for any family to explore a particular region than by bicycle? The Munda Biddi Cycle Trail, a mere hour and a half's drive south of Perth, would provide a full days cycling through Blackbutt and Marri forests. Viewing towers placed at regular intervals along the trail offer fantastic views of the forest canopies.
4. Penguin Island
Just off the coast of Perth is a small island that is home to a colony of penguins. The availability of Penguin Island tours could provide you and your family with an excellent means of exploring this particularly charming place.
5. The Coral Coast
Heading North from Perth is the stunningly beautiful coral coast. With its untouched coral reefs and white beaches stretching for many a mile, this could prove to be the perfect spot for you and your family to relax and enjoy almost complete solitude. While you are in this magical part of Western Australia, the nearby Kalbarri National Park should prove to be well worth a visit. The spectacularly unusual limestone structures of Pinnacle Park would be sure to fascinate the kids, possibly being a subject of awe and wonder for many years to come. Be sure to have your guidebook at the ready in order to field the multitude of questions that would surely be coming your way.
6. Shark Point
Being able to tell your friends that you visited the westernmost point of Australia would be just one of the many attractions of a visit to Shark Point. The kids would surely be thrilled to learn of this particular fact, potentially giving them endless opportunities for bragging upon their return to school.
7. Margaret River
Southward from Perth is the Margaret River, a region that has the considerable distinction of having been voted one of the top 10 attractions on Earth in the 2010 edition of the Lonely Planet. An abundance of natural wonders and other attractions could well mean that you and your family end up staying longer than planned. Whale watching, surfing and winery tours would all be on offer. In fact, it would be hard to imagine a better place to visit while on a family holiday.
Summary
The range and diversity of attractions that Western Australia has to offer would surely make Australia's largest state an extremely attractive option for anyone looking for the perfect family holiday destination. From whale watching and surfing to hiking and mountain biking, Western Australia has something to appeal to even the most discerning of holidaymakers.
Australia has a lot more to offer you during holidays. So what are you waiting for, book low cost airline tickets to Australia today and start exploring!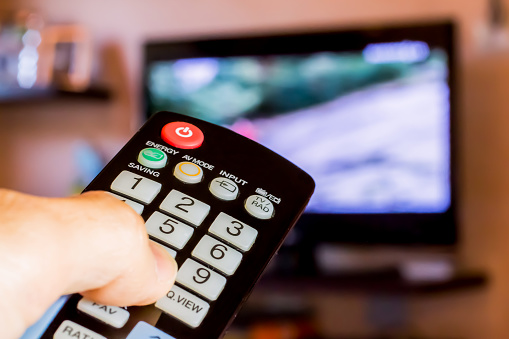 Point to Contend with Your Skin during Summer.
The summer time is the hottest season of the year. The sun during this time is so scorching such that it damages the skin. If the melanin concentration of your skin is not strong enough, your skin end up being destroyed. A a whole lot of people and mostly women do bask in the sun at the beach all through the hot season . The Ultraviolet rays of the sun when it reaches your skin, it destroys the skin nerves making your skin to age faster than normal. While you back into the sun, you need to have shielding gear to ensure that your skin isn't destroyed by the sun at all. The following tips will help you do keep your skin revitalized.
The first thing that you should do is to wear sunglasses. When the sunglasses are accompanied with the hat, they come up with enough protection to your skin. The eye part is the most sensitive part of your body. Wearing shades shield this are from the UV rays of the solar and keeps your skin being healthy. They also prevent your face from getting wrinkles.
You should not disclose yourself directly to the sunlight. If it's miles an ought to for you to expose yourself, apply frame creams that save you direct sunlight from damaging your skin. You should choose a lotion that provides sun protection of highest degree. You need to apply the lotion at the entire of your frame.
Another thing to apply is the lip balm. When the skin may be very dry; it has a tendency to crack and age. Lips are one of the most difficult parts, and if they are exposed for a long time, they could get damaged. Applying a lip balm reduces the dryness and makes your lips tender preventing them from irritation.
Additionally, you should wash your body with herbal water. In preference to the use of the regular water, you could add some natural within bathtub. They tend to soothe your skin and make it soft and tender. You can also use moisturizers on your skin. Moisturizers prevent any irritation that may happen on your skin. They provide a cooling effect making your skin to be smooth.
You should live hydrate all the time during the summer time. When your skin lacks sufficient water to hold it wet; it tends to dehydrate and get wrinkles. To prevent this from happening, drink a lot of water during this period. Water makes your pores and skin to stay cool such that the solar rays cannot wreck it. You should avoid alcohol and caffeine as well for they dehydrate your skin. Water during summer season makes the skin to glow and preserve its wholesome repute. You can also apply exfoliates before going to the beach. This removes all of the lifeless cells from your pores and skin making the wholesome cells to grow and divide.